OUR MISSION
To preach the Gospel, plant churches, and make disciples of Jesus Christ.
​
CONTACT US
Email: Contact.TheSower@gmail.com
​
Address:
515 NW Saltzman Rd, #741
Portland, OR 97229-6190
​
​

KEY PEOPLE
Evangelist:
Pastor Luis Martinez
(Choluteca, Honduras)

Ministry Coordinator:
Jackie Gust
( Portland, Oregon)


​ *****
​
"Likewise, I say to you, there is joy in the presence of the angels of God over one sinner who repents." - Luke 15:10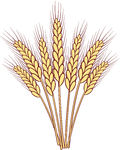 "For God so loved the world that He gave His only begotten Son, that whoever believes in Him should not perish but have everlasting life." John 3:16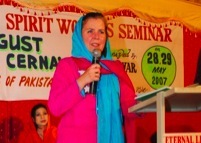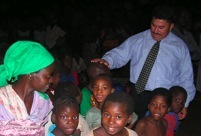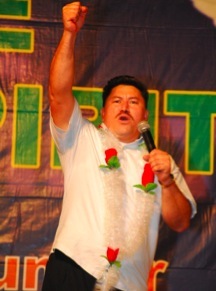 El Sembrador Ministries (translated "The Sower" in Spanish) was started in 2006 for the purpose of preaching the Gospel, planting churches, and making disciples of Jesus Christ. We take on projects and evangelistic events as the Spirit of God leads us. We have campaigned in Mozambique to spread the Good News, visited a church in Lahore, Pakistan to preach and minister to thousands, made the long trip to the mountains of northern India to teach and encourage the persecuted Church, and preached the Word in the refugee camps of Nepal.


Our Past




Evangelist Luis Martinez and Jackie Gust,
missionary nurse, met in 1998 while they were fulfilling God's command in Matthew 10:7-8 to "preach the Gospel and heal the sick." Luis and Jackie worked together for seven years in Central America, Peru, Russia, Nepal, northern India, Mozambique, and the USA planting churches and providing medical services to unevangelized people groups. They raised support by making presentations to various church groups.

In September, 2005, Jackie presented the spiritual needs of the eastern Honduras Miskito Indians to the Beaverton (OR) Foursquare Adult Bible Study group. As a result of this presentation, seven people formed a prayer and support group for this project and began meeting twice a month. Donations to this project were used to finance initial evangelistic campaigns in eastern Honduras by Luis and Jackie, and to buy two boats and motors. A group of Christians from Tillamook, Oregon, traveled to La Mosquitia to build a church. Our prayer and support group adopted the name "Kaleb Project" for the endeavors in Honduras. We got inspiration from Numbers 14:24, in which God promises Caleb that his descendants will inhabit the land which God had chosen. God directed His followers to go to every part of the world and preach the Gospel of Jesus Christ. He promised that when His Word is presented, people will come to a saving faith in Jesus.
When a Christian group in India learned of Luis and Jackie's teamwork, they invited them to conduct an evangelistic campaign there. Then a group in Africa asked them to come. These campaigns were funded by the inviting groups and by Christians in the USA.


Since our ministry was expanding, we decided to form our own non-profit 501(c)3 organization, El Sembrador Ministries, in April, 2006. "El sembrador" can be translated as "the sower". Our vision is that this ministry will encompass any evangelistic campaigns which fit within the purpose of our organization and in which we participate.




Our Present




Presently, Luis continues to preach Jesus Christ among the countries of Honduras, Nicaragua and El Salvador. Upon invitation from pastors around the world, both Jackie and Luis make international trips to evangelize and teach.


The El Sembrador Ministries team will continue to meet to pray and seek God's direction for outreach ministry in other areas of the world where there are people who have not had the chance to hear the message of salvation. Our goal is first and foremost to fulfill God's command to take His plan of salvation to all nations.